Ireland – Sept. 17-23, 2017 and Sept. 24-30, 2017
 Escape Today, Explore Yesterday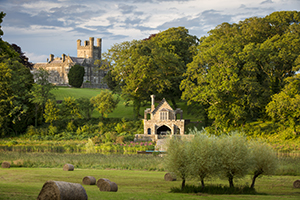 Cost: $2499
Deposit $1000
We are thrilled to announce two brand new photography tours for 2017 – each dramatically different, but totally Irish!  Partnering with Street Level Artist Agency, we will bring you first a Southern Tour starting in Killarney and ending in 3 amazing days at Crom Castle for a real-life Downton Abbey experience.  The second tour begins with 3 days at Crom Castle followed by 3 days on the spectacular north coast of Northern Ireland.  Join us for either one – or both, for an unforgettable experience on the Emerald Island.
At Crom Castle be transported back in time to a more genteel era.  This majestic castle is the ancestral home to the Crichton family – the Earls of Erne, dating back to 1789.  Crom also hosted Her Majesty Queen Elizabeth II on an official visit to County Fermanagh in 2012.
Our time will be spent exploring many of the photographic options on the castle grounds as well as the nearby town of Fermanagh.  The final night of our stay at the castle (on each tour), we will be guests of Lord Erne for a proper gala feast in the state dinning room.
Our Southern Tour will be centered in Killarney and will include the many amazing scenes in and around the National Park.  With classic scenes like 'Ladies View' as well as Ross Castle, McCarthy Mor Castle and Gap of Dunloe, this region will inspire your photographic instincts.  No visit to southern Ireland would be complete without time spent on the Dingle Peninsula.  This rugged coastline is photo-rich in it's never-ending beauty.
The Northern Tour will start at Crom Castle and move north to County Antrim.  Here we'll photograph the gorgeous coastline featuring medieval Dunluce Castle perched high on a cliff, Giant's Causeway and Carrick-a-rede.  The amazing Dark Hedges road provides a fantastic and eerie early morning scene.
Each day will include dawn and dusk shoots, personalized instruction at each stop, as well as discussion and tutorial sessions.  You will not only learn how to get the most out of your gear but also learn to use your most vital piece of equipment, your eyes.  Go beyond the technical and begin to see the art of composition come alive in your photography.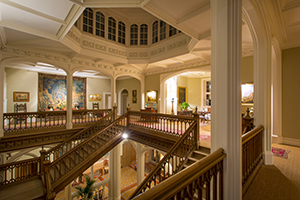 Included in price: 6 nights accommodation, Breakfast and dinner each day, including the gala dinner at Crom Castle, All Ground Transportation from Dublin Airport, 7 days of Tour and instruction.
Not Included in price: Flights to Dublin, Ireland, Lunches, Travel Insurance.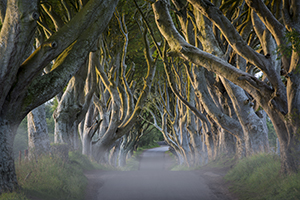 TOUR 1 (Southern) Sept. 17 – Sept. 23
Sun.  Sept. 17     Arrive in Dublin – to Killarney, The Lake Hotel
Mon. Sept. 18     Killarney
Tues. Sept 19      Killarney
Wed. Sept 20     Dingle
Thurs. Sept 21   Crom Castle – Co. Fermanagh
Fri. Sept 22        Crom Castle
Sat. Sept 23       Crom Castle – to Dublin and depart
TOUR 2 (Northern) Sept. 24-30
Sun. Sept 24      Arrive in Dublin – to Crom Castle
Mon. Sept 25     Crom Castle
Tues. Sept 26     Crom Castle
Wed. Sept 27      Crom Castle to North Coast, Co. Antrim
Thurs. Sept 28   North Coast
Fri. Sept 29        North Coast – to Belfast
Sat. Sept 30       Belfast – to Dublin and depart